Team Vienna – SUDC Awareness Gear
Thank you for finding this page and purchasing Team Vienna gear. The handprint on the front is from Vienna's last piece of artwork, and her shadow on the back is from Halloween 2017. Proceeds from these sales will go to the nonprofit Team Vienna 4 SUDC Awareness Inc. (pending 501c3) to fund SUDC awareness and much needed research, in memory of Vienna.
To learn about Vienna and SUDC in a concise, touching, 2 minute video, please see https://www.youtube.com/watch?v=g1u8Dd7pJPc&feature=youtu.be
Please watch a powerful video in memory of those gone too soon; Vienna is at 1 minute 15 seconds, on the left:
https://sudc.org/sudc-facts/faces-of-sudc
Our healthy daughter, Vienna, died suddenly and unexpectedly on 11/12/17, after falling asleep on our family room carpet.
January 19, 2019 would have been her 4th birthday. She was a fun, free-spirited, silly, beautiful 2 year old girl, who loved to pretend to read, sing, explore various fashion choices, help her friends at school, and play with her family. She always had a smile to share with a loving heart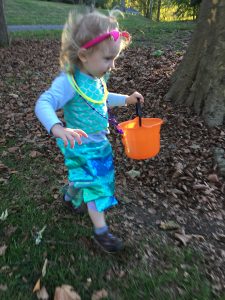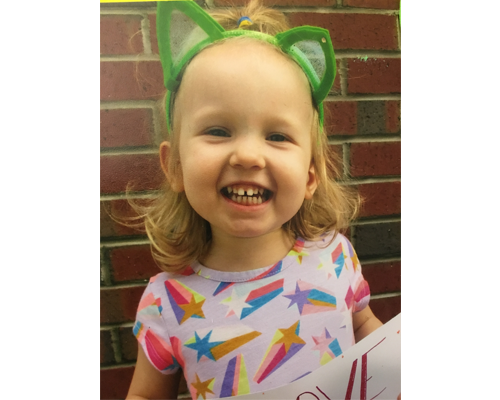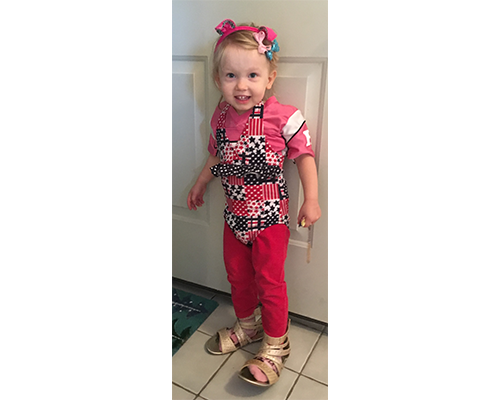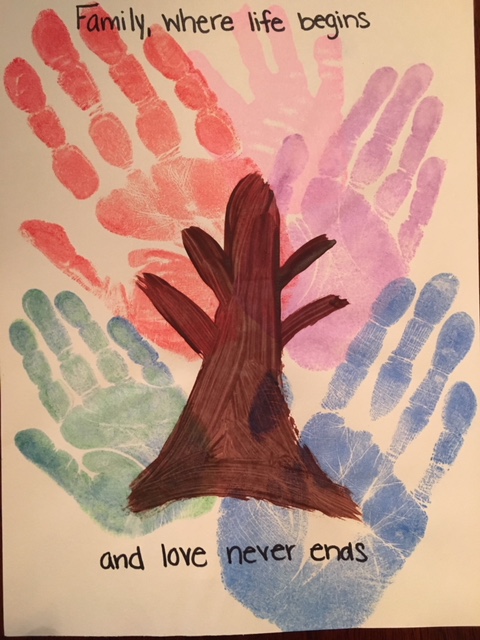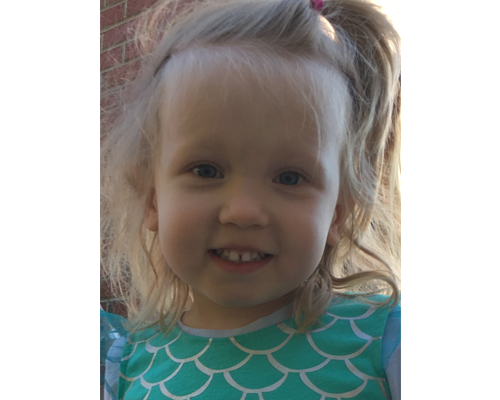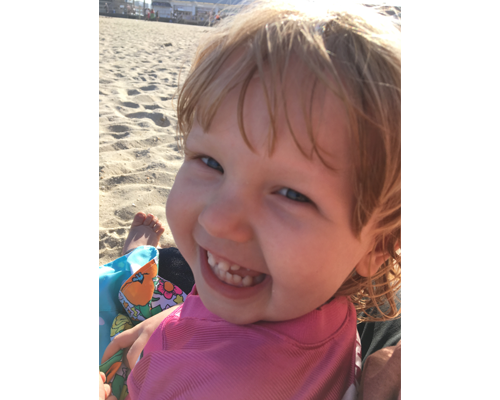 Her autopsy found nothing that would cause her demise. So now we are left with no explanation of why Vienna died except SUDC. We never heard of this. SUDC is a category of death in children/adolescents/teenagers, ages 1-18, that remains unexplained after a thorough investigation, including an autopsy. Her genetic study was normal. Around 400 known families in the U.S. are affected each year, however more research likely will show this number to be underestimated. Most often, these seemingly healthy children go to sleep and never wake up. While SIDS occurs in infants under 12 months of age, SUDC addresses sudden unexplained deaths after their first birthday until age 18. No public funding of SUDC research currently exists. The SUDC Registry and Research Collaborative (based out of NYU Langone Health, with the assistance of Columbia and Mayo Clinic) is spearheading this effort through private donations, whose principle investigator is the world-renowned Dr. Orrin Devinsky, at NYU
Please see www.teamviennasudc.org to learn more about Vienna, SUDC, donate, and to get involved.
https://www.app.com/story/news/local/communitychange/2018/12/28/sudc-team-vienna/2385304002/ (Dec 2018, to read about the new nonprofit, Team Vienna 4 SUDC Awareness Inc.)
https://www.app.com/story/news/local/people/2018/04/03/sudc-holmdel-vienna-savino-unexplained/432969002/ (April 2018, to read a comprehensive article about Vienna and SUDC efforts)
Song for Vienna
https://m.youtube.com/watch?v=lLXQzoVV0X8 (Song lyrics by Vienna's mommy, Denise Wunderler, as she is attempting to cope with the loss of Vienna, and the music is by Ray Andersen, known to kids as mr.RAY, who is also Vienna's favorite musician)
JOIN TEAM VIENNA
The Saturday before Memorial weekend, each year in May, will be the day to remember Vienna world-wide. In 2019, it will be May 18, and we plan to walk/run in New Jersey for Vienna. We would love if you could join us. However, if you are unable, please consider walking/running/hiking/biking/climbing in Vienna's honor, wherever you are that day, and sending a picture to teamvienna2018@yahoo.com, or posting it directly to our facebook page, Team Vienna – SUDC Awareness (please "like" our page, and share). Many people will be walking in several states in the USA and overseas, on the same morning. In 2018, our first year, there were hundreds of people, dozens of sites across the USA, and 5 countries overseas remembering Vienna on that day. It was amazing! There is power in numbers, and that's why YOU are so important to our awareness mission! If you would like to join Team Vienna, please visit www.teamviennasudc.org or email teamvienna2018@yahoo.com for more info and other events.
If more people know about SUDC, funding will follow, which will lead to more crucial research, causes uncovered, prevention of these tragedies, and then maybe one day other parents won't go through the daily torture of having lost a healthy, young child for no reason. She was an amazing little girl. Thank you very much for reading this.
Please remember her and talk about her. She will always be one of our 3 precious Vs
Heartbroken but surviving—– Vienna's mommy, daddy, big sister, big brother, and our Angel Vienna