Limited Edition Maroon Joint Memorial Shirts for
Carol Wunderler Strohe and Vienna Carly Savino
This is a fundraiser for Team Vienna 4 SUDC Awareness Inc (501c3 nonprofit). TeamViennaSUDC.org
Thank you for your support!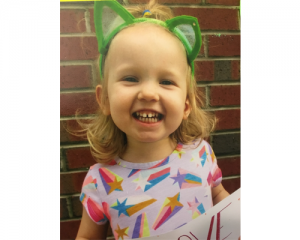 About Vienna:
My sweet daughter Vienna was 2.8 years old when she died on 11-12-17, after she fell asleep watching TV at home in Holmdel, NJ and never woke up (SUDC- Sudden Unexplained Death in Childhood). SUDC is scarcely known in the medical community, and therefore, Team Vienna 4 SUDC Awareness Inc. was founded to raise awareness and support research of SUDC, while honoring Vienna.
Please view my TED-style talk about Vienna and SUDC here: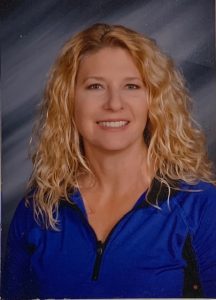 About Carol:
My beautiful sister Carol was 54 years old when she died on 11-30-19 after almost 3 years of battling stage IV urothelial carcinoma. Despite her horrible diagnosis, she persevered during that time and never gave up hope. She was a health and physical education teacher for over 26 years at White-Coplay Middle School in Whitehall, PA and inspired many students and fellow teachers. She was a huge supporter of Team Vienna in many ways, including being the lead speaker in a 1 minute video that was shown at SXSW Film Festival in Austin, TX, in 2019. Please view that video here:
Sign up
For the 3rd Annual Vienna's Day of International SUDC Awareness on Saturday, May 16, 2020,
we would love for you to join us in Ocean Grove, NJ, as we support Mary's Place by the Sea's walk/run.
Please sign up here:
OR You can still participate on May 16, anywhere you are in the world.
Be active in your location on that day and post a picture on Facebook (tagging Denise Wunderler) and/or Instagram #teamvienna4sudcawareness.
Please see TeamViennaSUDC.org for more details.
Thank you for your support!
Heartbroken but surviving,
Dr. Denise Wunderler
(Vienna's mommy, Carol's little sister)
On sale online now until Monday, March 23, 2020 at
Hightopdesigns.com/Team-Vienna
Click Here
All items will be ordered when the sale ends March 23. Then they will be printed. Items shipped within the US should be received by mid-April.