Apparel
Printing for Profit and Non-profit Organizations
ABOUT US
High Top Designs is an innovative screen printing and online
t-shirt design studio for custom t-shirt screen printing
and embroidery.
Our custom t-shirt design studio allows you to customize
your apparel for your business, school, college or university
organizations, non-profit organizations giveaway events, family reunions, churches, fraternities, sororities, bar and bat mitzvahs, and personal custom t-shirt orders.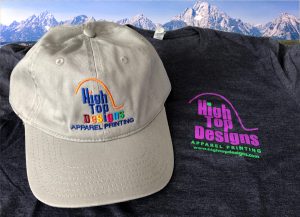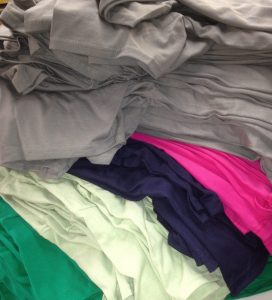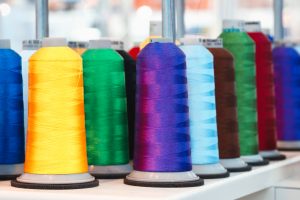 OUR SERVICES
SCREEN PRINTING
Silk screen on any apparel using any flat color. Good for items like t-shirts, sweatshirts, leggings, and outerwear.
EMBROIDERY
We will stitch any color thread on any type of apparel for you.
SPECIALTY PROMOTION ITEMS
If you need a give-away for your business or are planning events such as trade shows, golf outings, 5k events or any other fundraising event we can help you with all your event needs. Through our extensive sources for promo products we will ensure you find something to suit your requirements.
CREATIVE THINKING
Let us create and design the graphics you want for your apparel or promotional product. Our professional creative team will work with you to achieve the look and feel that you or clients will want. OUR VIRTUAL CATALOG
Use this virtual catalog to explore the apparel products that are available. Just click to view the catalog and then tell us what you want.
CLICK HERE for Flip Book Catalog
CLICK HERE for On-line Catalog
Please call 732-266-8675 or 908-770-1822 to place your order today. To use a credit card, click on the button below.